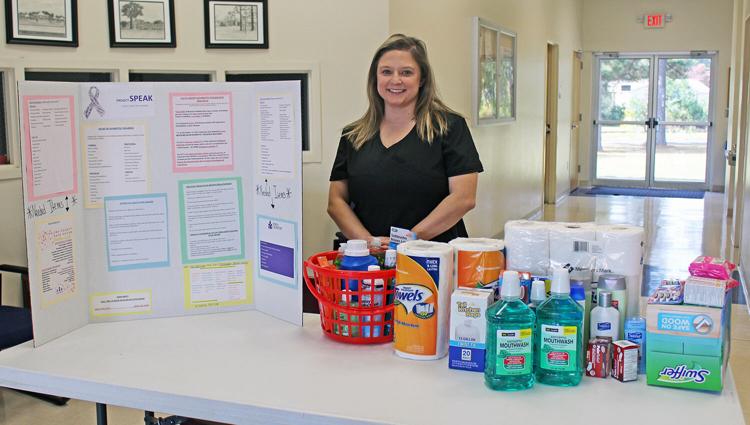 While many of her classmates having been doing community service projects revolving around COVID-19, one student in the Arkansas State University Three Rivers nursing program decided to collect donations for nearby women's shelters. 
Having been involved in an abuse relationship in the past, Kayla Evans said she wanted to collect donations, as well as, share information with students about domestic violence through "Project Speak: Silence Hides the Violence."
During her previous relationship, Evans said, did not see the signs of abuse adding that domestic violence is rarely brought up in conversation. 
"I didn't know that was where I was headed," she said. 
 At the Allied Health building on campus, Evans set up a box to collect items and a board with information about domestic violence. 
During their course work, students in the ASUTR nursing are required to complete 10 hours of community service. Because of COVID-19, many of the usual events and volunteer opportunities are currently not available for students, said instructor Rhonda Hixon. 
Students who donated items for the shelters can receive credit toward required hours, Hixon added. 
She commended Evans for organizing the drive and give fellow students the opportunity to give back to the community. 
All of the items collected through the drive will be donated to Saline County Safe Haven and Women & Children First in Little Rock. 
Evans said she has been excited about the amount of donations collected so far. She plans to deliver the items to the shelters at the end of the week.