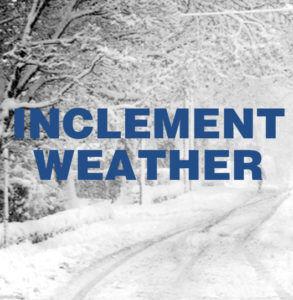 With another system expected to bring winter weather into the area and county officials and employees are preparing. 
Road crews have salt and are preparing their trucks to respond. They want to ensure that roads stay clear, said Hot Spring County Judge Dennis Thornton. 
According to the National Weather Service, "Much colder air will sweep into the state this weekend and into early next week as an arctic air mass builds into the nation's mid section. This will be the coldest air of the winter so far. Low temperatures Sunday, Monday, and Tuesday mornings will be in the single digits and teens. Highs Sunday through Tuesday will mostly be in the teens and 20s. Temperatures will begin to moderate Wednesday but remain well below normal."
In the forecast, it is noted that "Some very light snow will be possible on Saturday but mainly over the southeast corner of the state. The pattern does favor a more significant event on Monday, with good chances of snow across much of the region. Temperature aloft may support a period of sleet and snow initially over the southern half of the state before everything transitions over to just snow. An additional round of winter weather will be possible on Wednesday."
Officials with the National Weather Service urge that individuals without proper heating should make preparations and pets need to be brought inside if possible. 
Individuals should also leave their faucets dripping to avoid the freezing of pipes.