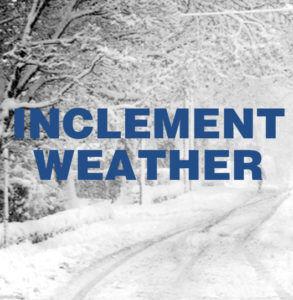 More winter weather is slated to hit the county. According to the National Weather Service, a winter storm warning will be in effect from 6 p.m. today through noon Feb. 18. 
Residents should expect additional snow and sleet and the wind chill values will be from single digits to 10 below zero at time, according to the National Weather Service.
"Widespread wintry weather will be seen Wednesday morning into early Thursday. This will keep the hazardous travel conditions in place as additional heavy snow and/or sleet will be seen. Snowfall amounts will range from 4 to 8 inches across a good portion of the area with locally higher amounts possible by Thursday afternoon. Some lesser amounts will be seen across the far southeast where more sleet will be mixed with the snow. Some freezing rain may also be seen in this same area especially extreme southeast Arkansas. Expect this storm system to move out of the region by Thursday night. However, temperatures will remain well below normal through Friday with lows in the single digits and teens by Friday morning. Highs will be in the teens and 20s through Thursday. Warmer conditions will be seen by this weekend with the threat for additional hazardous weather becoming low," according to the National Weather Service.