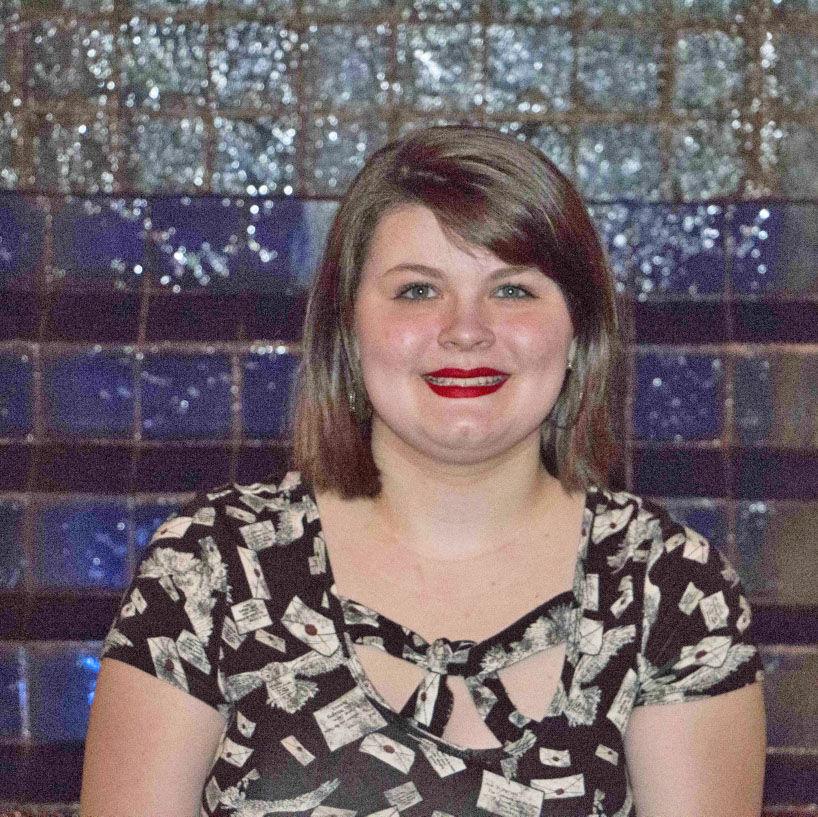 During a walk through the home of Bob and Janet Lowry in Hot Springs, it is obvious that their daughter, Victoria "Tori" Lowry, was loved and is deeply missed. A memory garden, located outside the front door, has plants and decorated rocks in memory of Tori. Their home is filled with mementos of the life she lived and her passions along items made in her honor after she died.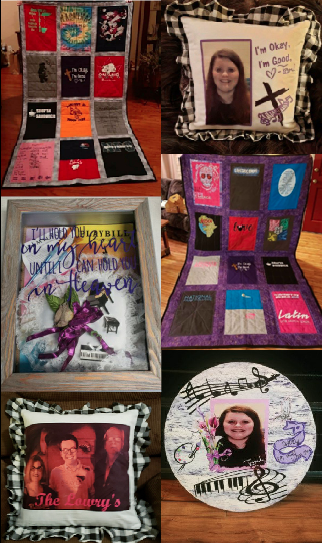 Their daughter's room is just as she left it about a year ago including a poster from her portrayal of Enid in Legally Blonde during her senior year at Lakeside High School and various paintings she created. 
Tori was killed in May 2020 by her boyfriend, Deadrick Garner, 21, of Hot Springs. He recently pleaded guilty to capital murder and aggravated robbery. 
For the two counts, Garner was sentenced by Circuit Judge Chris Williams to life without parole and a life sentence in the Arkansas Department of Correction. The sentences will be consecutive. 
While giving victim impact statements, Janet said she and her family had the opportunity to be a voice for her daughter. Now that justice has been served in the case, Janet believes her family can start to heal. 
Janet said that she never expected this could happened to her family. 
"It's the unimaginable that you never dream would ever happen," she said. 
By sharing her memories of Tori, Janet hopes that her daughter's memory will continue to live on. 
Janet said she hopes her daughter is remembered for being a true friend and for her kind heart. 
"Anyone who knew her was blessed to have known her," she said. "She loved life and she loved people."
Tori, who was born and raised in Hot Springs, was a creative person. She enjoyed singing and playing piano and even won awards for her musical talents. For years, she was an active member of the choir.  
Tori took voice and piano lessons under Jolene Williams and music just came naturally to her. 
Tori also participated in Destination Imagination, Yearbook staff and competed in the Garland County Fair Talent Show. With Destination Imagination, she along with her fellow students attended at the global tournament in Tennessee and in yearbook, she received high marks for her writing and photography. 
She did well academically and was an honors student.  She was pursuing a degree in math at National Park College. 
In her free time, she also loved to cook and bake mainly from scratch and she and Janet enjoyed going to Broadway shows together. 
As a way to honor, Toni, her brother came up with the "Tori's Voice" scholarship for the choir students at the Lakeside High School. This scholarship was made possible with donations from the Kappa Alpha Fraternity at Baylor University. 
Tori's brother, Steven, had a close relationship with his sister. After earning an undergraduate degree from Baylor University. Steven is now pursuing a law degree at the same school. After his sister's death, Steven decided to become a prosecuting attorney. 
"She is her driving force," Janet said. "It makes me proud that he is taking something that was such a tragedy and he is using it to help other families get justice."
During this difficult time, Janet said really leaned onto her faith. 
"I know where she is at. I know she is with her heavenly father. I know that she is safe," her mother said. "We know that we will see her again."
She mentioned that "the power of God" helps her ever day to get up and to go on with her life. 
The Lowry are also thankful to members of Trinity Church, family and friends who have helped to support them through this difficult time. 
"They have just showed us with love and they were there when we needed them most," she said. 
She also commended the investigators and staff with the Hot Spring County Prosecuting Attorney's Office for their hard work during the case. 
When their daughter was murdered, the detectives were at the Lowry's home often. 
"They were going to find the person who did this to her. They were not going to stop until they found him," she said. 
Along with keeping Tori's memory alive, her mother also hopes to raise awareness about domestic violence. 
She encouraged others that if they see red flags in a relationship to leave. 
"When people are trying to encourage you and they are seeing things. Listen to those people. Take a step back and listen." she said. "It's not worth what could happen." 
According to the National Coalition Against Domestic Violence, on average nearly 20 people per minute are physically abused by an intimate partner in the United States. 
In Arkansas, 40.8 percent of women and 34.8 percent of men experience intimate physical violence, intimate partner sexual violence and/or intimate partner stalking in their lifetimes. In 2018, domestic violence accounted for 20 percent of all violent crime.