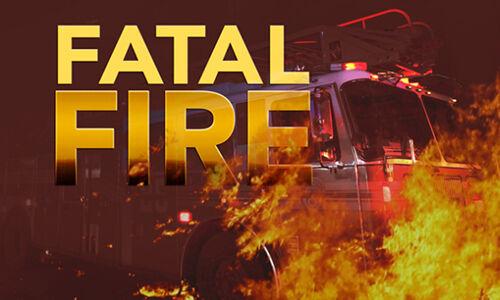 A Hot Spring County man was killed during a fire at his home on Thanksgiving.
Hot Spring County Sheriff Mike Cash told the Malvern Daily Record Wednesday that when deputies responded to 430 Everett Court in the Antioch/ New DeRoche area, the home was fully engulfed. Several area fire departments were also at the scene. 
The victim was reportedly identified as Robert Crabb, 64, Cash said. 
Crabb's wife told the deputies that her husband had ignited a fire in a wood burning stove in the home. She noted that he used gasoline to start the fire. 
She later woke up to the home being on fire. She sustain some injuries, but was able to exit the home. 
Crabb was reportedly located inside the home between the stove and the front door, Cash said.  
He called the fire "an accident."
New DeRoche, Bismarck and Southwest Volunteer Fire Departments assisted during the fire. 
According to his obituary, Crabb lived most of his life on his mother and father's property which later became his. He made his living painting houses and he enjoyed playing the guitar and writing music.
"He will be missed more than words can say," his family wrote.
Crabb's complete obituary is featured in the Dec. 3 edition of the Malvern Daily Record. 
The Malvern Fire Department also reported that firefighters responded to three fires on Thanksgiving. The Malvern firefighters reported the fire were intentionally set by an arson.