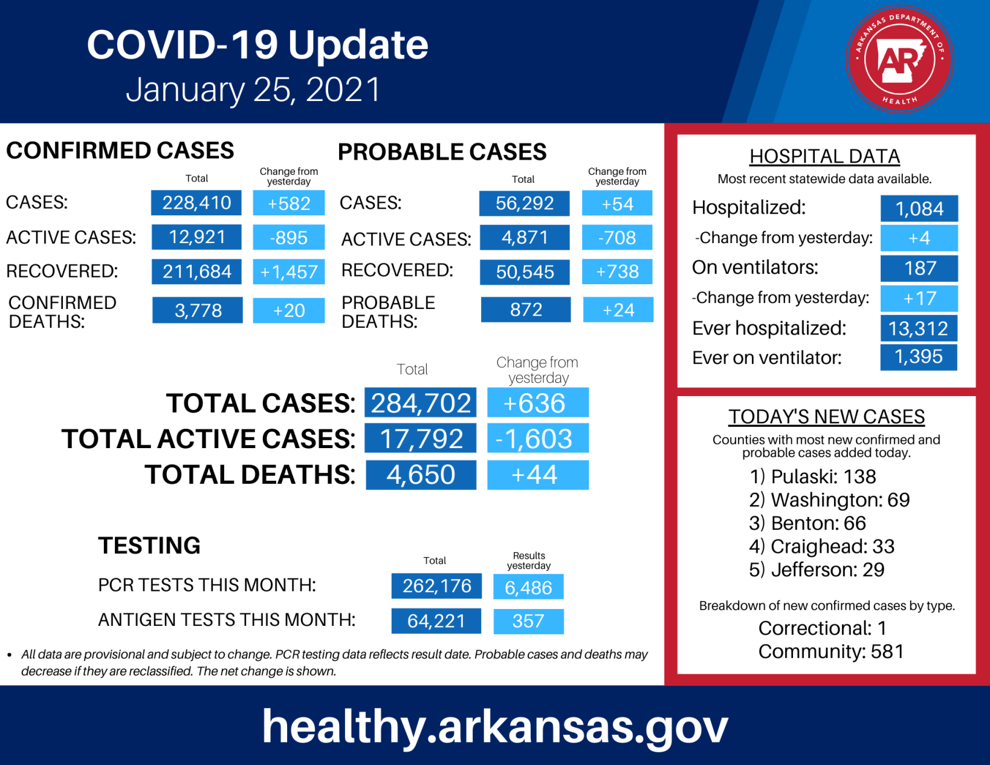 According to the latest information from the Arkansas Department of Health, there have been 4,263 total cases of COVID-19 in Hot Spring County and 214 are currently labeled as active. 
There has also been an additional death reported bringing the total to 62. Fifty-six of the deaths have been confirmed and six are probable
More than 3,900 recoveries have been reported across the county. 
In his daily update, Gov. Asa Hutchinson said there has been a decrease in the amount of new COVID-19 cases but an increase in hospitalizations. 
"While we saw a significant decline in new cases, our testing was also lower. An additional 44 deaths and a slight increase in hospitalizations remind us of the challenge we continue to face with this pandemic and what happens if we don't follow health department guidelines,"Hutchinson said. 
According to the update, 636 new cases have been reported across the state in the past 24 hours bringing the total to 284,702. 
More than 1,000 people are currently hospitalized and 187 are on ventilators.