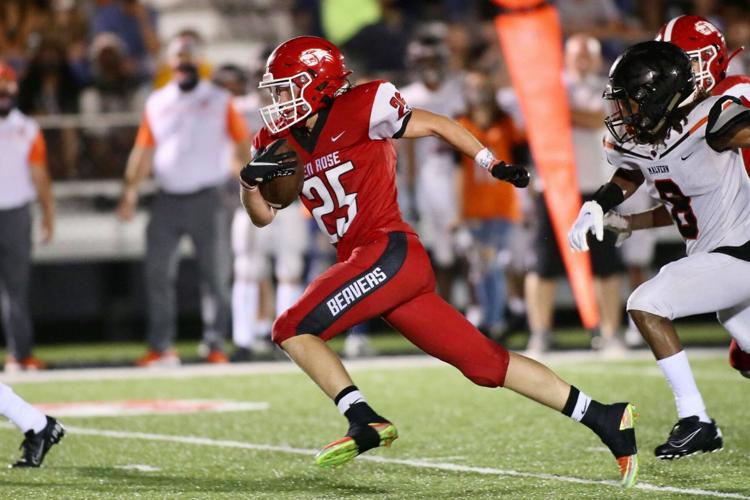 After coming off a loss to Hot Spring County rival, Malvern, in week 1 the Glen Rose Beavers are preparing a three game road stint that begins with another Hot Spring County rival.
Glen Rose fought hard against Malvern in their week 1 contest at Beaver Stadium, but turnovers hurt the Beavers as they fell 33-27 to the Leopards. "I knew going in we couldn't turn the ball over against a quality team and we turned the ball over several times," Glen Rose head coach Mark Kehner said. "Anytime you're playing a good team you're not going to overcome multiple turnovers."
Despite the lost, the Beavers are remaining positive as they go into week 2. "I think our kids reacted to the loss in a positive way," Kehner said. "They understand that it had a lot to do with how we played so hopefully we're making those corrections throughout the week and it will show on Friday."
The focus for the Beavers this week as they head on the road to Hot Spring County rivals Magnet Cove is execution. Kehner said that this week the Beavers worked on cleaning up their act and executing better. "Hopefully that shows Friday night at Magnet," he added.
Defensively, the Beavers will have to contend against the Panthers running back corps. "We have to tackle," Kehner said. "We obviously face a really, really good one this week in the [Landon] Stone kid. We have to tackle him. We can't let him get yards after contact. If we can tackle him we'll be in good shape, if we let him run rampant on us we'll be in trouble."
Kehner knew that tackling was key going into the Malvern game. "They sent three backs at us that were really good backs." Kehner added that he wasn't totally disappointed in the Beavers tackling saying that anytime a team goes against a good running back, that they're going to break tackles. But emphasized on the need to tackle against Magnet Cove.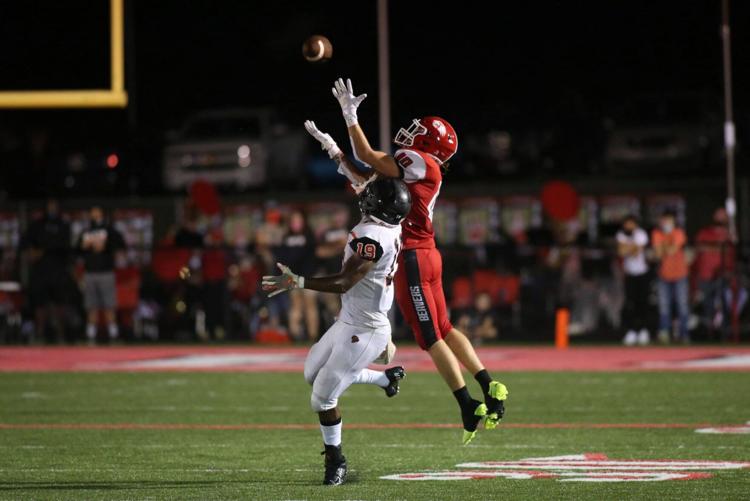 Offensively, the Beavers will focus on the offensive line and getting rid of the ball faster. Kehner felt that Malvern had too many guys rushing quarterback Wesley Launius too quick in last Friday's game. "We felt like our offensive line was our strength and we didn't do a very good job of that up front," he said. "Too many guys were in his face too quick. Some of that goes on the O-line but some of it goes on Wesley not getting rid of the ball as quickly as he should have." Launius completed 10 of 24 passes for 161 yards and three touchdowns. He also had one interception and fumbled three times, one that was recovered by the Leopards.
Kehner knows that Launius will bounce back and be even better going into Friday night's game. "We expect big things from Wesley," he said. "He's going to bounce back we have no doubt about that. We have all the confidence in the world in Wesley and that he's going to be the player we know he is."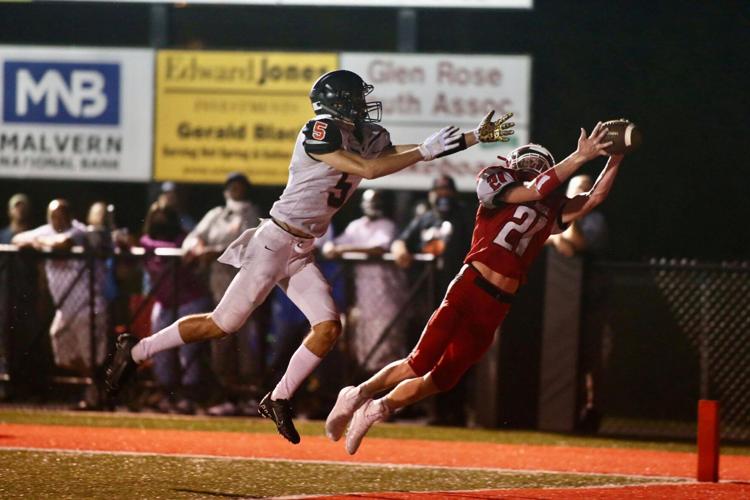 Overall Kehner is excited to get to be playing Magnet Cove this season and knows it'll turn into a great thing between both schools.