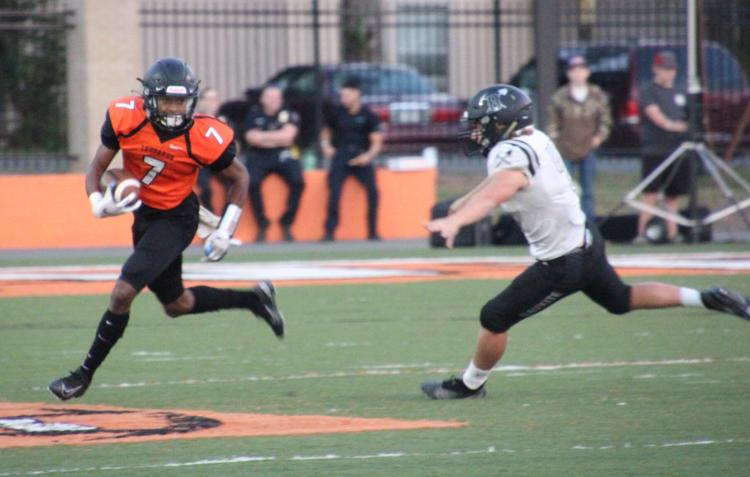 It was senior night at Claude Mann Stadium-David Alpe Field Friday and the Malvern Leopards didn't disappoint as they hosted 7-4A conference opponents the Bauxite Miners.
The Leopards dominated the first half by scoring five touchdowns to take the lead 35-0. The Miners avoided a shoutout when they scored in the third quarter to trail 35-7 but the Malvern defense rallied to get the win 35-7. The win over the Miners puts the Leopards at 2-2 for the 2020 season and at 1-0 for 7-4A conference play.
Malvern head coach J.D. Plumlee was happy with how the Leopards performed against the Miners. "No punts in the first half, 35 points, not a whole lot went wrong," he said. "We challenged our guys and we just got after it, so happy for my guys. It was just a great night to be a Leopard."
Next week, the Leopards are on the road for more 7-4A competition taking on the Haskell Harmony Grove Cardinals (0-4 overall, 0-1 conference) at Sykes Stadium. Kickoff is set for 7 p.m.